Our Commitment
As a sustainable small business, we work to continuously improve and learn.
Below follow our values and the promises we have made to live them.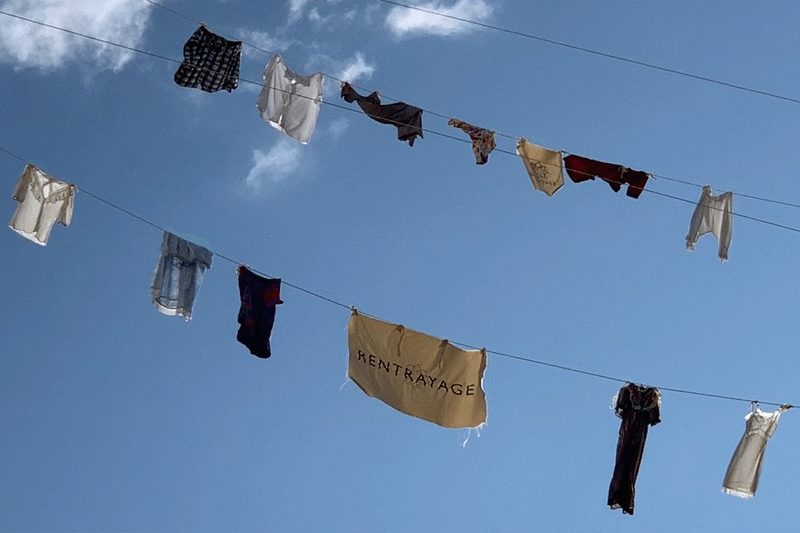 Rentrayage is a sustainable lifestyle company
We design luxury fashion and homewares out of existing, recycled and regenerative materials.
Beyond stitching things back together, we're laying the groundwork for a new way of thinking about production and consumption. In an increasingly eco-minded marketplace, we are designing a way to live both sustainably and beautifully.
Fashion is a wasteful industry
The textile industry is the third most polluting industry worldwide, behind fuel and agriculture.
92 million tons of textile waste, 4% of global waste, is generated by the fashion industry annually.
The fashion industry overproduces goods by 30-40% each season. Every second, one garbage truck full of clothing is burned or dumped in a landfill.
Clothing consumption is on track to rise 63% by 2030.
Only 1% of clothes are recycled into new garments.
Fashion accounts for 20% of global wastewater and 4% of fresh-water withdrawals.
The fashion industry is responsible for 10% of all global carbon emissions.
Rentrayage has a solution: Re-Circling
At Rentrayage we regenerate and renew fashion's surplus, helping to solve the most important issue that the fashion industry faces today: waste. We believe that value, beauty & purpose can be found in existing materials. In all of our processes, we first source from and use vintage or deadstock materials, as these are the most sustainable options. When new materials are required, we use regenerative and sustainable options that are traceable to their origin. We take back items from our customers so that we may repurpose them, again. We donate unusable materials to Fabscrap, a Brooklyn based textile reuse and recycling resource.
Partnership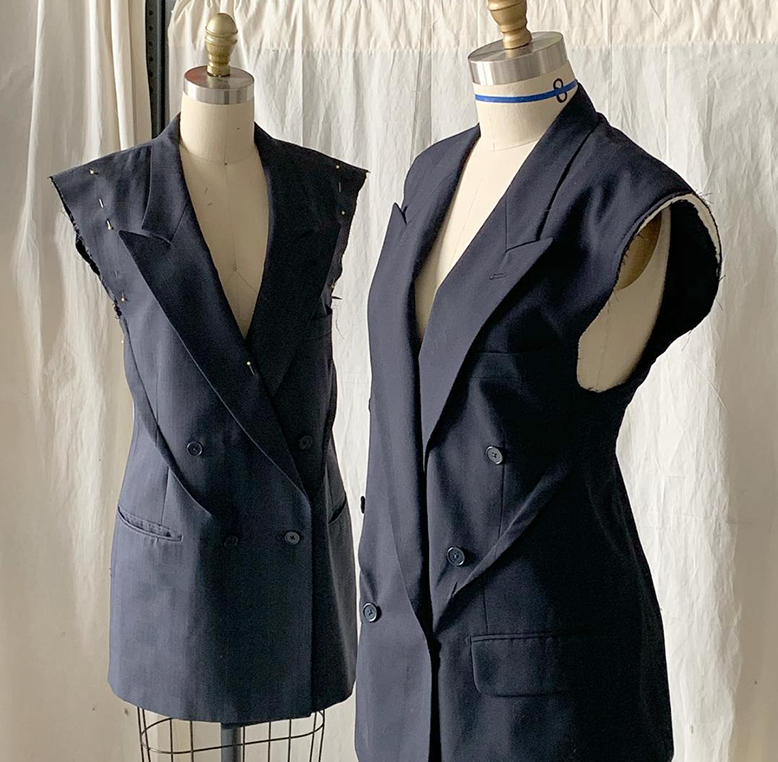 We support artists and artisans around the world who share our commitment to sustainability. All the partner brands sold on our website work exclusively with recycled, upcycled, or regenerative materials.  
We are committed to ethical working conditions - our Collection is made in small, fair-wage sample facilities in the United States and Europe.  We only work with factories that we have visited in person to ensure that all of our production is occurring on site.
Packaging
We only use 100% recycled boxes and poly-mailers which break down more readily than compostable plastics. We also only use recycled and biodegradable alternatives to bubble-wraps, tissue paper, and stickers. When possible, we reuse packaging that our partners send us, rather than send it directly to a recycling center.
What is Sustainability?
In 2019, we teamed up with filmmaker Adinah Dancyger and sustainability consultant Natalie Grillon to create a visual definition of Rentrayage's principles.